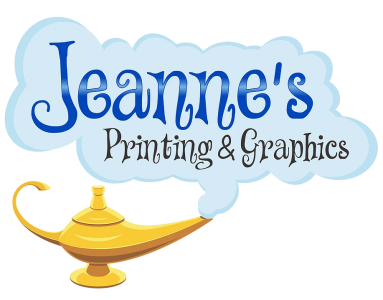 Quality
Printing & Graphics
Excellence
In Customer Service
Satisfaction
Guaranteed

Welcome!
Colour, Creativity & Technique…I LOVE WHAT I DO!!…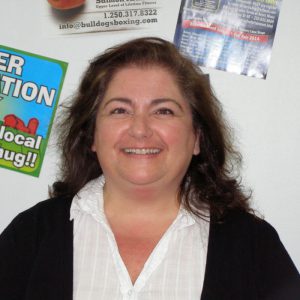 Hi, I'm Jeanne.
Having worked in the printing & graphics industry since 1988 from the "ground up", I was immediately fascinated with the many skills and techniques that are required for producing a quality printed product. Over the years, I have had the opportunity to learn all aspects of this industry from start to finish with an emphasis on quality customer service.
Opening my own shop on May 1st, 2014 was a dream come true!! I was able to apply all that I have learned over the years and create an upbeat friendly environment where my customers can trust that they will get the best service and the quality finished product they deserve! *
Offering a full range of custom products & services, Jeanne's Printing & Graphics is truly a "One Stop Print Shop". No need to contact multiple suppliers for the different projects that you require. One call can take care of it all! Whatever your project…NO PROBLEM!!
In addition to custom designed projects, Jeanne's Printing & Graphics specializes in quick copy & print on demand!
Do you prefer to create your own digital files, but are aware of the cost of printing and the time it takes to print on your own home printer? Let Jeanne's Printing & Graphics reproduce your project on a high resolution full colour digital image press specifically designed to produce beautiful vibrant colour (or black & white) on quality paper followed by professional finishing in a full service bindery. 
Whether you require ink on paper, large format posters or banners, promotional items or signage…just to name a few… Jeanne's Printing & Graphics has got you covered!!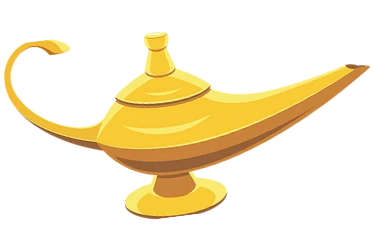 Quality
Printing & Graphics
Excellence
In Customer Service
Satisfaction
Guaranteed