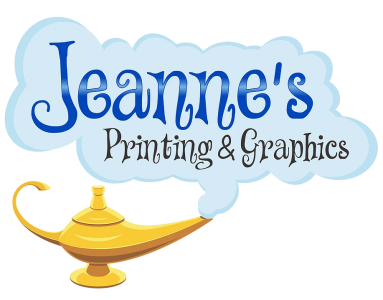 Quality
Printing & Graphics
Excellence
In Customer Service
Satisfaction
Guaranteed

Jeanne Offers Outdoor Friendly Building Plans!
The Construction Industry demands a better solution for working on the job-site in all weather conditions! Jeanne's Printing & Graphics offers water & tear resistant building plans! We also do plans on regular engineering bond if outdoor friendly isn't needed.
Big Cheques
Having a fundraiser?
Present your donation to the recipient with a BIG CHEQUE!
Outdoor friendly plastic corrugated material!
How cool is that?
Signs & Banners
Large Format Outdoor Friendly Signs and Banners at Jeanne's Printing & Graphics!
Corrugated plastic, aluminum, vinyl or vinyl adhesive plus more!
Send us your file for printing or have us professionally design the file for you!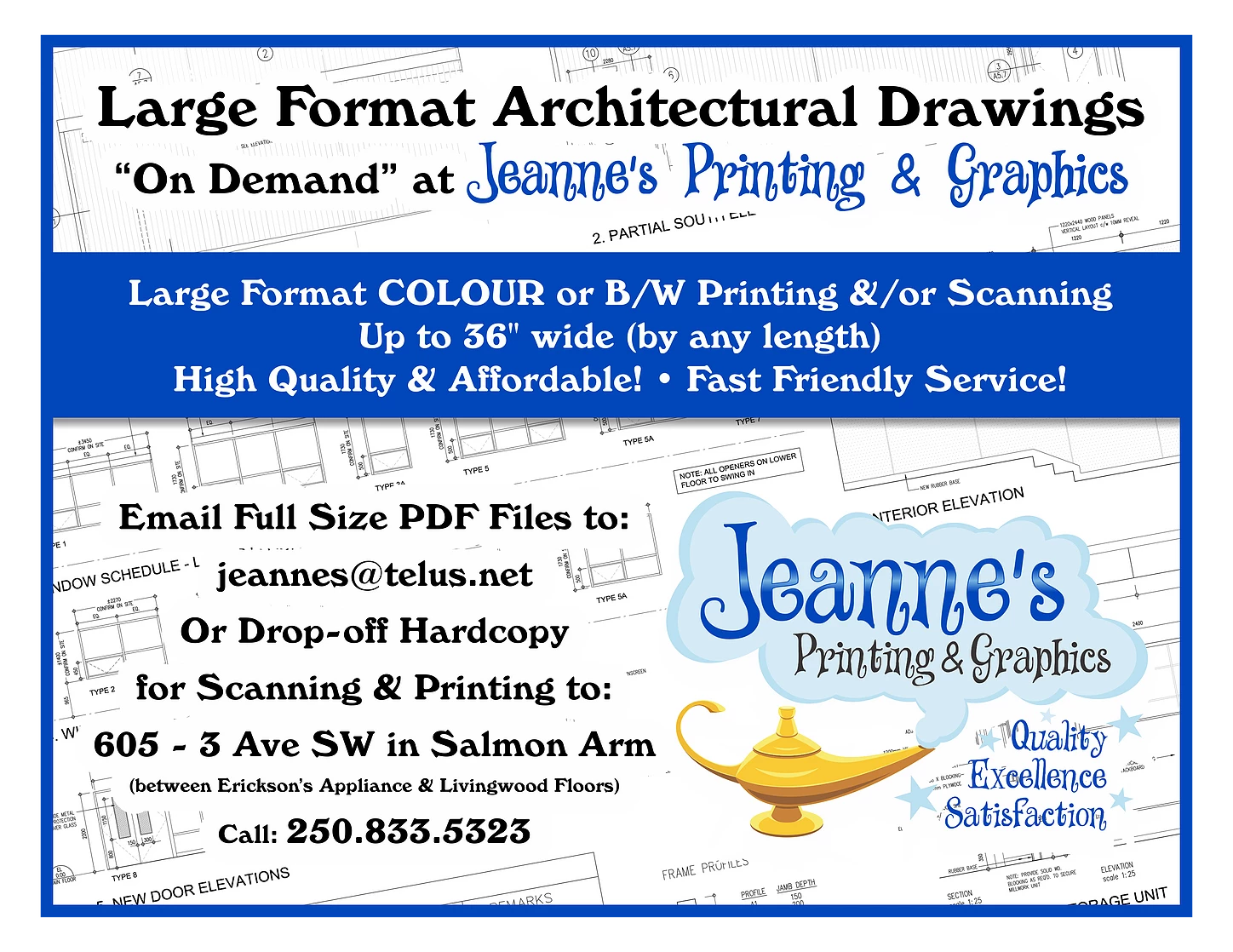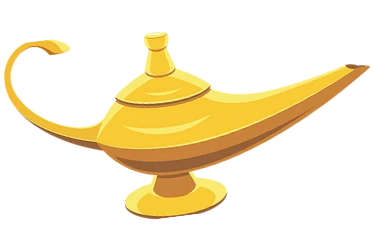 Quality
Printing & Graphics
Excellence
In Customer Service
Satisfaction
Guaranteed