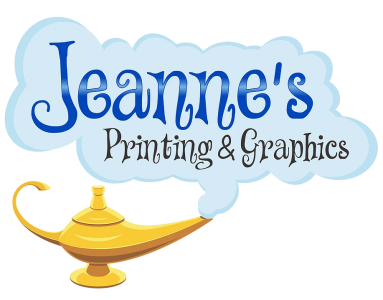 Quality
Printing & Graphics
Excellence
In Customer Service
Satisfaction
Guaranteed

Print on Paper
At Jeanne's Printing & Graphics we offer a wide variety of standard & custom projects.
Business cards, brochures, rack cards, flyers, menus, tickets, event programs, posters, tent cards, etc etc etc.
If it's ink on paper, we got you covered!
Books / Manuals & Workbooks
Jeanne's Printing & Graphics can print & bind your book or loose pages to keep you organized!
We offer coil binding, saddle binding (magazine style), hole drilling and more!
Custom Shape Vinyl & Paper Decals
Stick with Jeanne's Printing & Graphics for Custom Shape Decals!
Paper or vinyl. Indoor or outdoor options. Regular or food grade (for wet or dry food packaging). Colour or black & white. Custom shapes & sizes.
Art or Photo Cards, Greeting Cards & Postcards
Artists & photographers love to showcase their work with greeting cards or postcards custom made with their own work showcased on the card face!
Or custom greeting cards & postcards for individuals! Invites, Christmas Cards etc etc etc!
4 envelope sizes to choose from! Printed on 100# Silk Cover, one sided or two sided, colour or BW, flat or folded!
Cheques
Get your business cheques & accessories from Jeanne's Printing & Graphics at half the cost of the bank! CPA Standard in a variety of colours. MICR Numbered. Manual or Laser format.
Give us a void cheque and bing bam boom! It's that easy!
Rubber Stamps
Self-inking or traditional (with stamp pad). Specialty or regular inks. Your choice of colours! Great to stamp generic business forms, artwork, envelopes etc etc etc
Print on Demand
Why wait when you can have it today? Print on Demand!
Do you like to create your own digital files? No problem! We can print your files locket-split!
We offer "same day" and "next day" services to meet your tight deadlines and make your life easy! Simply email or drop off your files…it's that easy!
Whether it be black & white or colour copies…no problem!
Need your copies bound or laminated? No problem!
Whatever your project…NO PROBLEM!
Do you prefer to create your own digital files, but are aware of the cost of printing and the time it takes to print on your own home printer? Let Jeanne's Printing & Graphics reproduce your project on a high resolution full colour digital image press specifically designed to produce beautiful vibrant colour (or black & white) on quality paper followed by professional finishing in a full service bindery.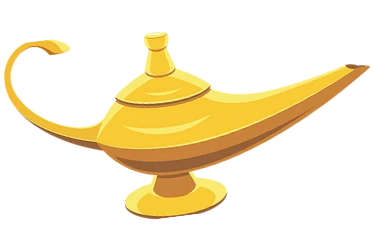 Quality
Printing & Graphics
Excellence
In Customer Service
Satisfaction
Guaranteed